Travel Updates & Resources on COVID-19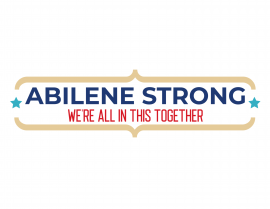 Updated: May 26, 2020 @ 11:30 am
The Abilene Convention & Visitors Bureau is actively monitoring developments surrounding coronavirus. The health and safety of our visitors and residents is our highest priority and this page will be updated regularly to provide you the latest information about travel to Abilene, Kansas.
Guidance for Travelers
We encourage the traveling public to seek and heed the latest expert guidance, and to make fact-based travel decisions. Travelers should observe safe travel habits as outlined by the CDC.
Avoid large gatherings
Practice social distancing
If you're sick, stay home
Practice good hygiene, including washing hands frequently, and avoid touching your nose, eyes or mouth with unwashed hands at all times
If you feel ill, call your healthcare provider and stay home until you receive additional instructions from his or her office
Cover coughs with a tissue or your sleeve
Cancellations and Postponements
Several attractions, events, and activities are being canceled or rescheduled to keep guests safe.  We encourage you to call ahead to confirm the status of an attraction or event prior to visiting.
Attractions & Events
Additional Resources 
Business Assistance
---