The Kirby House: Losing an Abilene Landmark
On Wednesday evening, February 20, 2013, Abilene lost a 128 year old landmark. The Kirby House had stood at 205 Northeast Third Street since 1885, and was a well-known Abilene staple. The Abilene Gazette reported on March 13, 1885, "County treasurer Kirby has let the contract for a $6,000 residence, to be erected on his beautiful ground on East 3d street. Abilene will boom the coming season." During the past 128 years though, the Kirby House served as more than Thomas Kirby's home, it was the meeting place of the Abilene Commercial Club, an apartment complex, and since 1987, a high quality and popular restaurant. The Kirby House was an important part of Abilene, and now it is gone.
 
Thomas Kirby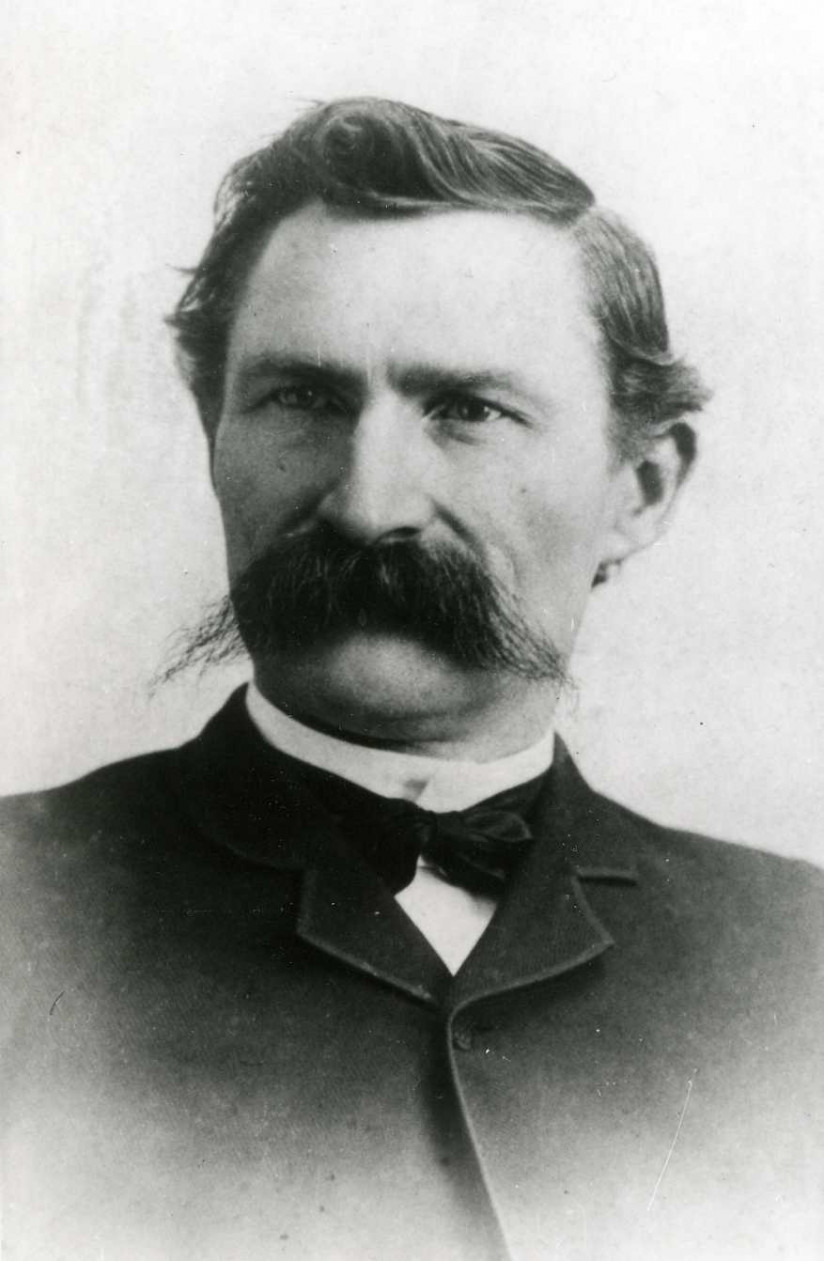 Thomas Kirby came to Abilene in 1872. The cattle town days were coming to an end, but Abilene was still a city of significant growth. Kirby began working as a bank cashier for another prominent Abilene figure, Conrad H. Lebold. Kirby quickly found success though, and opened the Kirby Bank in 1878. As Kirby's successes grew, he purchased significant real estate, owning several city blocks in Abilene and land outside of the city as well. Kirby also had a philanthropic heart, and donated funds to build some significant projects in Abilene. He was influential in the building of Saint Joseph's Academy (later Orphanage) north of town, and built Kirby Park, a small public area featuring a fresh Sand Springs Water fountain. Kirby Park was located near the corner of Northwest Second Street and Buckeye, the location of the Civic Center's parking lot today. In addition to his work as a banker and philanthropist, Kirby also served two terms as county treasurer.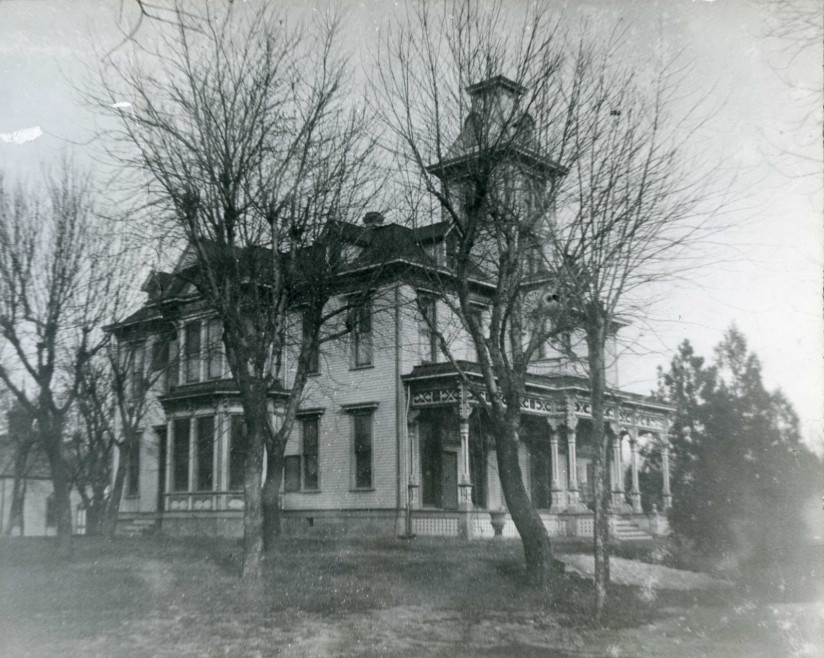 In 1885, construction began on Kirby's home which would house himself, his wife Anna, and their daughter Gertrude. Thomas would live in this home until his death in 1905. Anna continued to live in the family home until 1914, when she decided to sell the building to the Abilene Commercial Club, a forerunner to the Chamber of Commerce. Under this ownership, the home went under significant renovations. A dining hall was added to the northern side and the front tower was removed from the structure. Large pillars were added to create a new front porch entryway. The Commercial Club used the building for several years until 1930, at which time the home was divided into apartments.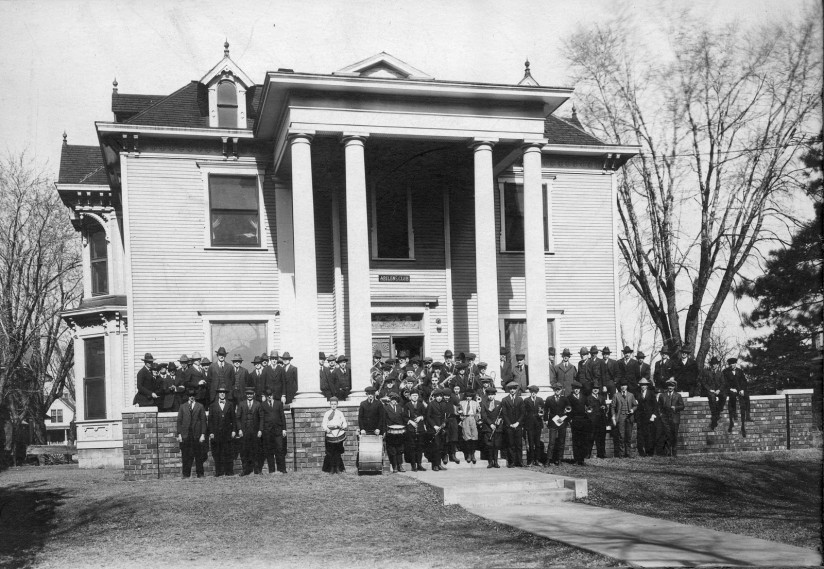 Terry and Jerry Tietjens purchased the building in 1986 and after conducting research on the house's history, decided to restore it to its original 1885 appearance. In 1987, the Kirby House opened as a fine dining restaurant. Since then, the restaurant saw a variety of owners, but remained an important and popular eating destination in Abilene.
The Kirby House may be gone now, but it will not be forgotten. The memories of wedding receptions, Valentine's dates, or lunches with friends will remain; memories of the fun times we have shared in this historic Abilene building. Abilene has seen historic structures fall in the past; the Belle Springs Creamery, the Plaza Theater, and many more. Many of these losses cannot be predicted or avoided, such as the Kirby House fire. However, some can be prevented if we work towards the preservation and restoration of our town's historic structures. Together, we can keep our town's history alive, instead of allowing it to come crashing down.  
---