Cold Days and Cool Murals in Abilene, Kansas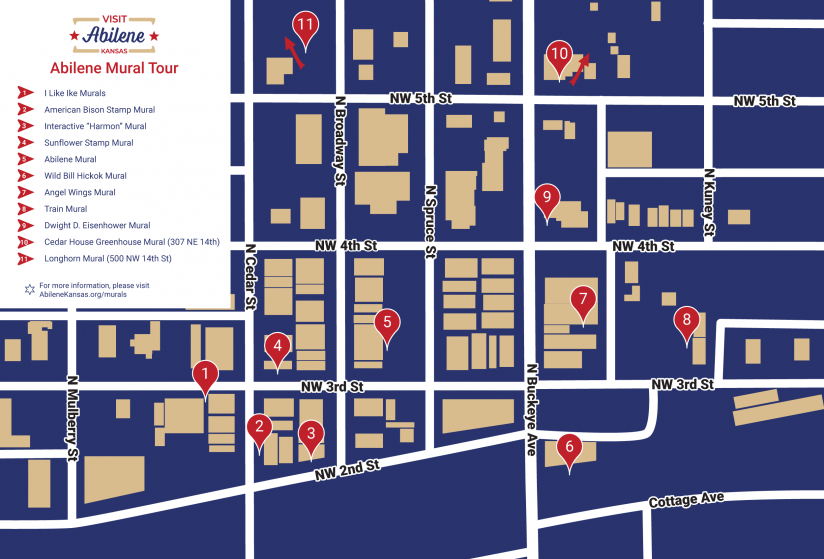 If the cold temperatures are giving you cabin fever, hop in your warm car and go for a drive! 
Abilene is home to a variety of beautiful murals, and nearly all are visible from the comfort of your car. Check out this handy mural map or visit our website www.AbileneKansas.org/murals to learn more.
---