3 Helpful Maps to Make the Most Out of Your Visit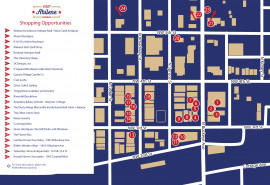 Dora the Explorer isn't the only one who loves a good map. To help visitors navigate Abilene's many riches, the Abilene Convention & Visitors Bureau created a series of maps to help orient visitors.
But the fun doesn't stop at the maps. Take a look around our five-star community and visit our website, AbileneKansas.org, to learn more about everything Abilene has to offer! 
See a change? Please politely let us know. 
---