Greetings from the Abilene Visitors Center!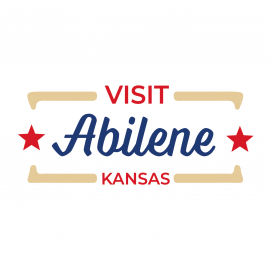 What does Florida, Arizona, Nebraska, Texas, Kentucky, Iowa, and Michigan have in common? Their residents all visited the Abilene Visitors Center during the week of April 12.
These visitors are on road trips across the country and seek authentic experiences. They are enjoying the freedom of the open road with fewer planned stops and room for exploration. When they see a billboard that interests them, they turn. When they have a question, they stop and ask.
They are all kind, courteous, and thrilled to visit with someone new. I wish I could bottle their kindness and positivity to share. Their enthusiasm is contagious!
Kentucky
These travelers first visited Abilene on a bus tour years ago. They fell in love with our community and decided to return on a cross-country girlfriend road trip. One commented how she would like to live in Abilene, and I happily provided her a rental property list.
Florida
This 24-year-old man was traveling from Florida to Colorado. He watched documentaries about Dwight D. Eisenhower on the History Channel, so when he saw the billboards along Kansas I-70, he knew he had to stop. We chatted about the life of Ike and what it is like growing up in rural Kansas. He admired our Interstate System which makes travel a breeze and will return this fall on his trip back to Florida.
Arizona
These snowbirds are returning north and made plans to stop in Manhattan to visit their grandson. They had extra time, so they stopped to explore Abilene. Finding Russell Stover Chocolates was high on their list!
Texas
This family was from Abilene, Texas. They sought anything with Abilene's name to share with their friends and family.
Nebraska
This couple wanted a day trip. While they have passed through Abilene on many occasions, they never had time to stop. 
Michigan
This man is traveling alone but has an interest in the wild west. He enjoyed a walk-through Old Abilene Town and I shared stories of Texas Street and directed him to the Wild Bill Hickok Mural.
Iowa
As part of our partnership with Kansas Tourism and the North Central Kansas Tourism group, we coordinated a 16-day trip throughout the region for a Midwest Travel Blogger from Iowa. Travel with Sara revisited Abilene on Thursday to explore some of the gems she previously didn't visit. However, whenever she passes through, she always makes time to visit with Ginger and Buddy at the Greyhound Hall of Fame.
Soon, several of Abilene's tourism attractions will come alive with Abilene & Smoky Valley Railroad, Dickinson County Heritage Center, and Old Abilene Town reopening May 1, and Godspell opening at Great Plains Theatre on May 21. Thank you to the tourist attractions, business owners, hospitality industry employees, and volunteers for staying the course. Our harvest is near, and I cannot wait to share more of these positive stories! 
---