2022 Cowtown Christmas Light Showdown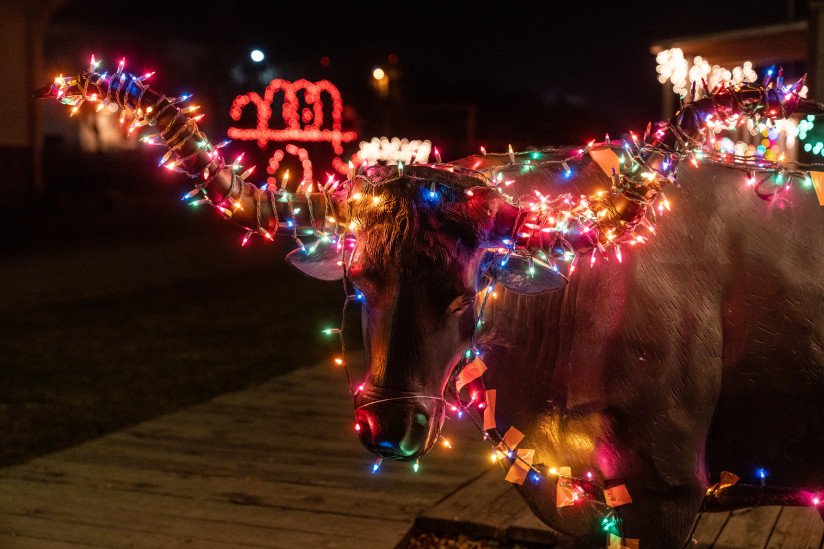 Calling all Griswolds! If you love decorating for the holidays, we have a contest for you!
Join in the fun by participating in the Cowtown Christmas Light Showdown Saturday, December 3!
Here's how it works:
1. You must live within Abilene's City Limits
2. You must register online at: https://secure.rec1.com/KS/abilene-ks/catalog and click on "special events". The contest is limited to the first 20 entries (you can enter as individual homes or work together as a block or neighborhood), and there is no charge to enter.
3. Entries must have lights on and be ready to go at 5:00 pm on Saturday, December 3.
4. Winners will be announced at 8:00 pm at Little Ike Park.
Voting
1. All voting will take place in conjunction with the Christmas Cruise for Food. 
2. Drop off a food item or monetary donation from 4:30-6:30 pm at the Abilene Food Bank, 409 NW 3rd Street next to the Sunflower Hotel. Please use the eastbound lane that is designated for dropoffs, and volunteers from the Food Bank and Neighbor to Neighbor will be waiting to accept your donations.
3. Then, you will receive a ballot and map for the Cowtown Christmas Light Showdown. 
4. Cruise around Abilene to view all of the entries and select your favorite.
5. Ballots must be turned in by 7:30 pm at Amanda's Bakery & Bistro, 302 N. Broadway Ave. 
Map
2022 Google Map of Participating Homes
Prizes
First Place - $2,000 
Second Place - $1,000 
Third Place - $500
Mayor's Choice - 4 houses will receive $100 each 
Cowtown Christmas Light Showdown sponsors: Almost Home Realty, Abilene Physical Therapy, Solid Rock  Audio Video, JRI Hospitality, The Farmhouse, Original Grande, Salina Country Club and Ingermanson Farms.
Feel free to decorate your ride and come enjoy a great Christmas Cruise!
For questions, please contact Abilene Parks & Recreation at 1020 NW 8th Street.
---