Abilene, Kansas: The Boyhood Home of President Dwight D. Eisenhower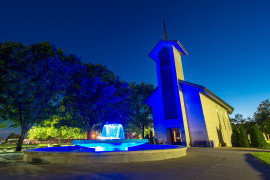 The 34th president of the United States and 5-Star General was born and raised in Abilene, Kansas. Founded in 1857, the town grew when the railroad and the Chisholm Trail intersected causing it to become the first cowtown in America. Today, the small but bustling town draws history enthusiasts and day trippers looking for an afternoon of entertaining tourist stops.
Just east of Salina on Highway 70, the town that raised a president includes sites for the young and old. Full of tourist stops and antique shops, you'll be hard pressed to see everything the town offers visitors in one day.
These are the stops I can recommend:
---