There's Something Incredibly Charming About This Historic Kansas Town And You'll Want To Experience It For Yourself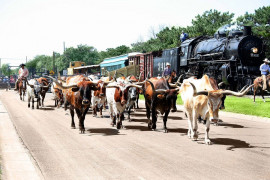 Travel season is upon us, and we're always on the hunt for more places to explore whether you travel alone or with your family. More and more, we find ourselves exploring entire towns and cities in Kansas instead of driving to other states. Of course, that's a wonderful thing, but we don't want you to miss out on anything important. Today we've found a town that we've mentioned plenty of times before, but it's time we head back. There's just something special about this historic Kansas town that we can't get enough of.
What exactly is so charming about this town? Well… everything! Have you made it here yet?
---