State's new tourism director wants people to 'see themselves' in Kansas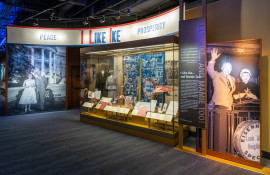 Kansas' new director of tourism used to have difficulty seeing herself reflected in Kansas' advertising campaigns.
It was "outdoors focused," she said, and apart from her love of watching Kansas sunsets, Bridgette Jobe doesn't see herself as outdoorsy.
Jobe, who grew up in Kansas City, Kan., and still lives there, wants Kansas' advertising to reflect the diversity of interests Kansans hold. And while Jobe just started her new position in mid-July and has mostly been reviewing past procedures and developing a new strategic plan, she has hired a new advertising agency that she feels will foster inclusivity.
"We want our marketing to be authentic of Kansas," Jobe said. Her agency has partnered with a Topeka advertising firm called Bajillion Agency. "We want everyone to feel welcome when they come to Kansas. So we want people to make sure that they see themselves."
---