Named The Most Beautiful Small Town In Kansas, Take A Closer Look At Abilene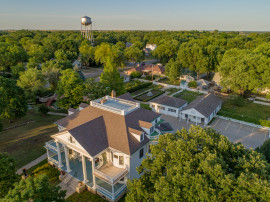 If you aren't a reader of House Beautiful, then you may have missed that they named Abilene as Kansas's most beautiful small town. Abilene is by far one of our best, and though many are familiar with it, we think sometimes it's nice to be reminded of how amazing it truly is. From their history to their local beauty, Abilene is truly a town to behold.
Abilene, a city of only 6-7 thousand, is first and foremost a beauty. They're rich in history dating back through their founding in 1857 back when they were only a stage coach stop named Mud Creek. In 1860, they were named Abilene, after a passage in the bible referring to a "city of the plains".
---