Best Small-Town Fourth Of July Celebrations In The Midwest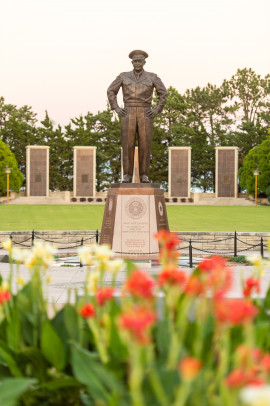 The Fourth of July is a holiday that we all enjoy with family and friends. It arrives during the thick of summer, which is ideal for outdoor activities in the Midwest. There are many towns that offer celebrations, but these towns stand out. The Midwest offers charming communities, lake towns, and Main Streets that you simply cannot find anywhere else. The one thing that I know for sure is that the people in each of these communities will welcome you to their celebrations with open arms.
Abilene, Kansas
Abilene was the home of Dwight D. Eisenhower, and it's also home to one of the finest 4th of July celebrations in the country. This small Kansas town comes to life on Independence Day and hosts some spectacular festivities. A pedal power tractor pull, mud and sand volleyball tournaments, and a stellar fireworks show make this an award-winning event. While you are in town, be sure to visit the newly renovated Dwight D. Eisenhower Museum.
This stellar town will reinforce the fact that the American spirit is alive and well. The first cattle drive from Texas to Abilene took place in 1867, and Abilene has never looked back. The Old West and Americana come together over the 4th of July in Abilene, and it's an adventure you will not forget.
---