Escapes: Do we dare dream about travel?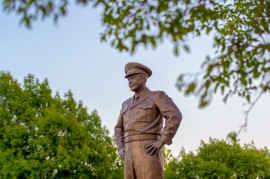 Should we dare to start dreaming again about a return to that special place, a first-time visit to a new one, a world not shackled to the vagaries of a virus?
"There are lots of bromides I could write here about looking to the future, but I look to the past for inspiration. I am still in awe, almost a year after a visit to the Eisenhower Presidential Library and Museum in Abilene, Kan., of the future president's leadership during World War II. Not unlike our war against coronavirus, Eisenhower faced life hanging in the balance in war-ravaged Europe.
---