This pandemic survival story brought to you by telegenic siblings and their mom in Abilene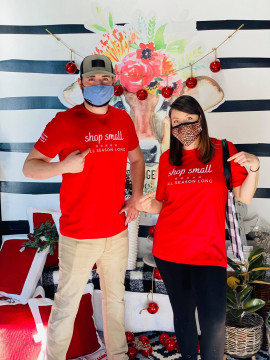 What's the smell of a Kansas sunset?
"It's like a tart, sweet candy," says Meghan Adams. "If you can taste a sunset, that's what it would be."
Technically, it's a combination of orange, pineapple, peach, strawberry, melon, Parma violet, clove, breeze and driftwood oils fashioned into one of the most popular scented candles at Cypress Bridge Candle Co. in downtown Abilene.
Lately there's been another smell at their 2,000-square-foot storefront: Success.
"We are super ahead of where we were last year," says Angela Adams, Meghan's mother, who started making candles in her kitchen before opening the business nearly 20 years ago. She now co-owns it with her mother, Sharon Petersen. Meghan has worked there for about a decade now. Her brother, Angela's son Brandon Adams, started working there a couple of years ago.
---