The U.S. Small Towns Bursting With Charm You Need To Visit In 2021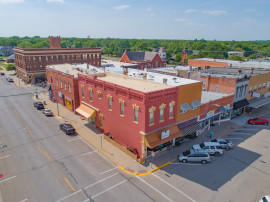 While some say that good things come in small packages, these small towns reveal that this age-old adage can -- at times -- be wrong. In fact, it should be said that great things come in small packages as these small towns will attest. If you are in desperate need of a relaxing getaway from the hustle and bustle of big city life, you will want to consider these great small towns bursting with more than their fair share of charm for your next 2021 getaway.
Abilene, Kansas
Don't fall into the same trap that many who visit Abilene do: Ensure you plan plenty of time...
---