11 Best Chocolate Shops In The Midwest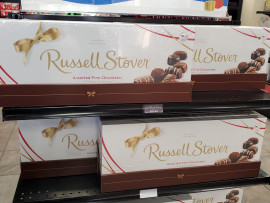 The best part of any trip may be the sweet treats you take home as gifts or to enjoy later as a remembrance of the good time you had. When my wife and I travel, either for business or on vacation, we enjoy visiting local chocolate and candy stores and usually end up bringing home some delicious chocolates or other locally produced sweet treats. We enjoy recommending candy shops for people to visit when they ask for travel ideas. And, when we receive a travel bag from family or friends, there is something special about pulling out a box of chocolates. Sometimes, I feel like Forrest Gump when I dig into a box of chocolates.
The Midwest is home to some unique shops that create hand-made chocolate treats. When I started working on this list, I thought, "Where would I want people to recommend I visit," so I believe you'll enjoy sampling these 11 succulent chocolate shops around the Midwest.
---