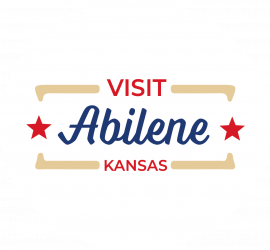 As featured in the Abilene Reflector-Chronicle
After almost a year of canceled events, organizers are making plans for new and returning events.
"We're excited to see events returning to Abilene," said Julie Roller Weeks, director of the Abilene Convention and Visitors Bureau. "These events not only bring additional dollars and excitement to Abilene, but they also provide residents with additional activities."
Event organizers are also taking safety precautions into account to minimalize health risks. From providing hand sanitizer to spacing booths out and encouraging social distancing, organizers are working hard to ensure safe events for all.
National Greyhound Association Spring Meet – Monday, April 19 – Friday, April 24
Held each spring, the National Greyhound Association's Spring Meet resumes on Monday, April 19. Visitors can watch the timed trials and see the Greyhounds in action. First-time spectators will agree the dogs are a lot of fun to watch!
Visit ngagreyhounds.com/Spring-Meet-2021 for a full schedule.
Meadowlark Swap Meet – Saturday, April 24 from 8 am – 5 pm
Helping to pass on the tools needed to keep history alive is the goal of the Dickinson County Historical Society's inaugural Meadowlark Swap Meet.
The Meadowlark Swap Meet is for demonstrators and will feature anything you would see at a prairie home or a historic agriculture show. Items include cookstoves, treadle sewing machines, tractors, stationary engines, farm equipment, blacksmithing and woodworking tools, antique automobiles, historical clothing, and literature.
Booths are $15 each or two for $25.
For more information, please visit DickinsonCountyHistoricalSociety.com/meadowlark-swap-meet.
Eisenhower Marathon – Saturday, May 1 
The Eisenhower Marathon is back and under new management! Founder June DeWeese is passing the torch to Steve Cathey to serve as the race organizer. Cathey, a well-known race organizer with an eye for detail, looks forward to growing the Eisenhower Marathon and attracting new runners.
"Marathon runners from eighteen states have registered for the race," said Cathey. "We have some high-profile runners registered for the event so even if you're not running, you'll want to come out and watch."
The Eisenhower Marathon is a Boston Marathon qualifying race. Additional races include a half-marathon, 10k, and 5k.
The full and half-marathon start at 7 am on Saturday, May 1, and the 10k and 5k races start at 7:10 am and 7:15 am, respectively.
Learn more at EisenhowerMarathon.net or on Facebook @EisenhowerMarathonAbileneKS
Abilene Antique Fest – Saturday, May 8 from 9 am – 4 pm
Make your way to Abilene for the return of Abilene Antique Fest. Featuring outside booths and four antique malls, shoppers can browse the antiques and re-purposed items from more than 100 vendors.
"I feel it is important to have an event such as this to draw people into the community", said Ann Brussow, organizer.  "Bringing people into town for an event helps all businesses not just on that day or days, but in the future because if visitors have a good experience, they will come back." 
There is no admission fee and vendors can purchase a 10x10 booth for only $35.
"Abilene is an antique shopping destination already.  This event introduces visitors to the antique shops as well as the outdoor vendors and will help reaffirm Abilene's antique destination status" Brussow said.  "It also places people in downtown Abilene so they see the unique shops the downtown offers as well as the eating establishments in town.  We hope the annual Abilene Antique Fest will continue to grow."
Learn more at AbileneAntiqueFest.com.
Godspell – Friday, May 21 – Sunday, May 30
Live theatre returns to Abilene with Great Plains Theatre's production of Godspell.
This classic musical turned movie from 1973 will be revived again in Kansas to share the teachings of Jesus as told by his followers. Oh, bless the Lord, my soul!
For showtimes and tickets, visit www.greatplainstheatre.com/godspell.
"With travel resuming and schedules quickly filling up, we encourage everyone to add these events to their calendars and make plans to support the individuals and organizations who bring quality events and entertainment to Abilene," Roller Weeks said.
For more information about events, please visit AbileneKansas.org/events.
---