14 Midwest Towns Perfect For History Lovers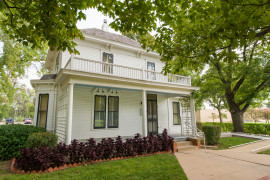 America's heart, the Midwest, is crammed full of natural wonders, charm, and loads of history. From its indigenous people to explorers, pioneers, and immigrants, Midwestern residents from the past left impactful legacies, and discovering these stories is one of the most rewarding parts of any trip, visit, or vacation.
Here are 14 Midwestern towns that have stood the test of time, and where rich, ingrained history can still be felt, experienced, and appreciated.
---