Abilene, Kansas: Wild West to White House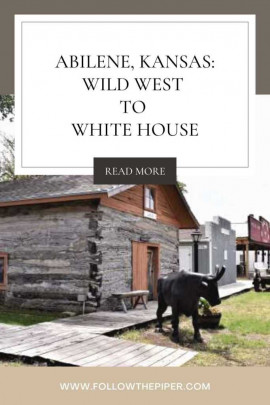 Abilene, Kansas, offers history buffs a timeline of experiences that begins in 1857 when Timothy and Elizabeth Hersey first settled on the banks of Mud Creek. Elizabeth named Abilene after references to Galilea, a region in the bible verse Luke 3:1.
In 1867, Abilene became the western end of the Kansas Pacific Railroad, where it met The Chisholm Trail. The town was the wild west in the truest sense, as cowboys herded cattle from Texas to Abilene and boarded them into railroad cars to ship them throughout the nation.
---