Shop Small: Kansas I-70 Small Businesses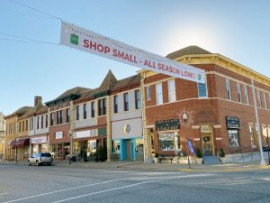 The holiday shopping season is in full swing! Our Kansas I-70 communities have so many small businesses that would love your support. We've compiled a list to help you get started.
ABILENE
Christmas is right around the corner, and with many concerns about shortages and shipping delays, now is the time to start your shopping.
Tuesdays are now TOYSdays in Abilene! Shop for quality children's toys at RHV Hardware, Rivendell Bookstore, Lumber House, True Value, and other great businesses, including Trollslända – a unique popup toy store from Lindsborg.
Learn more about Abilene's small retail businesses at www.AbileneKansas.org/shop.
---