15 Lesser-Known Towns Around The World Our Writers Love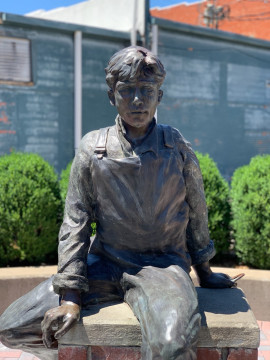 Our globetrotting writers have been around the world, so they are familiar with some of its nooks and crannies. We asked TravelAwaits writers to share their favorite lesser-known towns. From the "Sedona of Mexico" to the top place to stand-up paddleboard in Canada — here are their favorite places to go that are off the beaten path.
11. Abilene, Kansas
"Roughly halfway between Kansas City and Hays, Abilene is a little town on the Kansas prairie with a big past," Sage Scott tells us. "Although you will no longer spot cowboys on horseback herding cattle in the original cowtown of the Wild West, it's still perennially recognized by Smithsonian Magazine as one of the best small towns to visit in the U.S.," says Scott. In fact, TravelAwaits named this incredibly charming town as one of the Friendliest Small Towns in the U.S. in our 2021 Best of Travel Awards.
---