Fall in Love with Art in Abilene, Kansas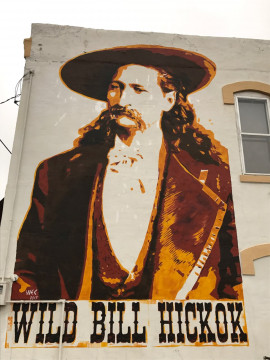 Abilene, Kansas, sits along Kansas I-70 in North Central Kansas and offers a lesson in history and art. Most people think of the Dwight D. Eisenhower Presidential Library & Museum when they hear Abilene, Kansas. What most people don't think of, is the amazing art that you will find throughout the town. Here are some art highlights that should make you want to put your foot on the brakes and stop in Abilene.
Murals In Abilene
It seems like there is a mural on every corner in Abilene. Once you roll into town on N Buckeye Avenue and enter the downtown area, there's a mural everywhere you look. Stop, park, and take a selfie or enjoy the story that each of these beautiful works of art has to share.
---