America's Coolest Small Towns by State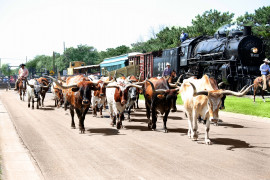 Big cities like New York and Los Angeles may get most of the attention, but America is filled with small towns and communities that have long formed the backbone of the nation. These towns are filled with their own history, museums and cultural attractions, but also come with the added appeal of home-spun charm and hometown heroes. 
While millions spend big dollars to pack themselves like lemmings into big-city attractions, America's wonderful small towns offer a carefree getaway at a fraction of the cost. 
Turning to the likes of U.S. News & World Report, Reader's Digest, Architectural Digest, The Travel Channel and House Beautiful magazine, here is a look at the best small town in every U.S. state. 
Why Abilene Is the Best
While Dwight D. Eisenhower, the 34th president and 5-star general, wasn't born in Abilene, he did spend many years here, and it's where you'll find his excellent presidential library and museum. It's also where he was buried. 
Eisenhower was an aficionado of the town's Wild West history and famous native son, "Wild Bill" Hickok, another feature that makes Abilene an intriguing destination. 
---