I Like Ike! Plan a Trip to Abilene, Kansas to Visit Dwight Eisenhower's Presidential Library & Museum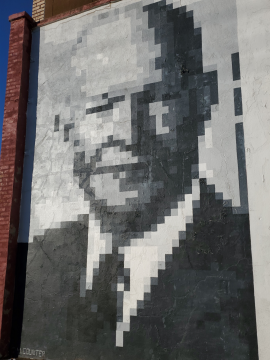 Abilene, Kansas is famous for two things: 1) Being the end of the Chisholm Trail where cattle were herded up from Texas ranches to railroads in Kansas to be shipped across the country in the late 1800s, and 2) Being the hometown of Dwight D. Eisenhower, who was the Supreme Commander of the Allied troops during WWII before eventually becoming the 34rd President of the United States. 
If you're a history nerd (hi, hello), you know that both of those things are pretty significant. So there's a lot of history in Abilene!
And the fine folks of Abilene have leveraged their unique place in history to turn their home (population under 7000 people) into a charming little town that's been racking up plenty of awards lately like "Best Small Town," "Friendliest Small Town," and "Best Historic Small Town."
---