9 Absolute Best Things to Do in Abilene KS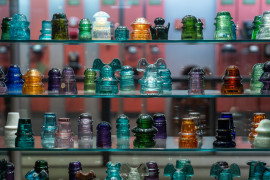 Abilene, Kansas is a small town with a big heart. It's one of those places that you can't help but fall in love with. The people are friendly, the food is delicious, and there's always something to do. Smithsonian Magazine also stated that the town was one of the "Best Small Towns to Visit." It's easy to see why they would say that.
As a five-star tourist destination, Abilene, Kansas offers plenty to do, from visiting its museums and art galleries to strolling through its beautiful parks and gardens. Abilene is known as the birthplace of Dwight D. Eisenhower, the 34th President of the United States. But Abilene has much more to offer than just presidential history.
Abilene is ideal if you're searching for a destination to relax and have fun, as the town boasts several historical sites well worth taking in. Here are 9 things to do in Abilene KS that we know you'll adore.
---