14 Things to Do in Abilene, Kansas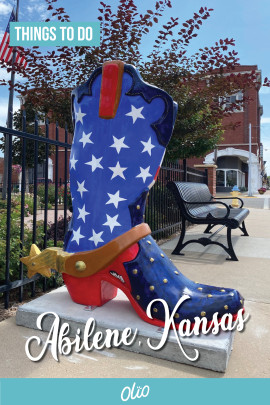 When I'm planning to visit a new place, I love to leave a bit of my trip up to chance. Sure, I will always be an over zealous planner. But I also like to build some time into my schedule to explore, follow through on recommendations from locals, and be surprised by my surroundings. Had I not planned some of that time into a recent road trip, I would have never discovered that there are so many amazing things to do in Abilene, Kansas.
If you're looking for lots of local history and heaps of small town charm, you won't want to miss this Kansas community. The next time you're in the area, check out one (or five) of these 10 things to do in Abilene, Kansas.
---