Abilene Homes for the Holidays Tour set for Dec. 3-4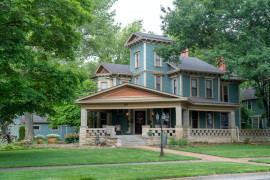 From homes with connections to C.L. Brown, C.H. Lebold, bank presidents, WWII Veterans and immigrants to a special farmhouse and growing church, you won't want to miss the upcoming Heritage Homes Association's 45th Homes for the Holidays Tour.
The tour is scheduled for 4-8 p.m. Dec. 3 and 1-5 p.m. Dec. 4.
The tour, sponsored by the Heritages Homes Association of Abilene, celebrates the community's unique and historic architecture.
---