Best Historic Small Town Winners Announced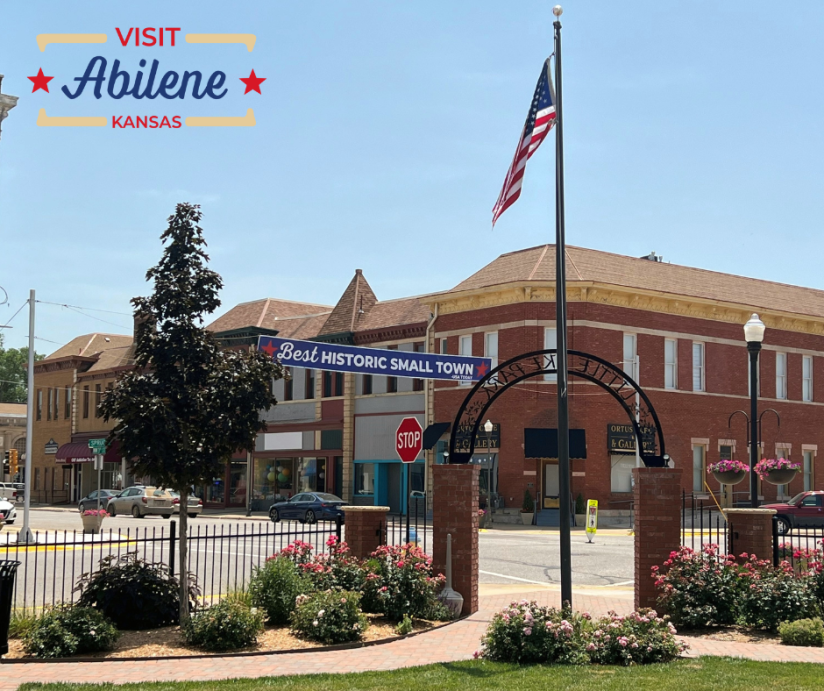 In his Homecoming Speech, Dwight D. Eisenhower said, "
The proudest thing I can claim is that I am from Abilene
." And, thanks to a recent announcement from USA TODAY, Abilene is giving Ike another reason to be proud of his hometown.
For the second year in a row, Abilene, Kansas, is named runner-up in USA TODAY's 10Best Readers' Choice Contest in the Best Historic Small Town category.
"Abilene continues to receive national recognition whether it's for winning awards, receiving grants or building really big things; good things are happening in Abilene," said Julie Roller Weeks, Abilene Convention and Visitors Bureau Director.
The top 10 winners in the 2023 Best Historic Small Town Contest include:
San Elizario, Texas
Abilene, Kansas
Wickford, Rhode Island
Wallace, Idaho
Cody, Wyoming
Wickenburg, Arizona
Williamsburg, Virginia
Yorktown, Virginia
Mackinac Island, Michigan
Port Gamble, Washington
However, Abilene is no stranger to this contest, having received top 10 honors for the last five years:
2022 – Abilene, KS #2
2021 – Abilene, KS #4
2020 – Abilene, KS #2
2019 – Abilene, KS #8
The community was also the only Kansas finalist in the 2023 contest. 
"Thank you to everyone who voted daily; we could not compete without your help," Roller Weeks said. "These recognitions continue to show Abilene is a great place to visit."
This announcement adds to the list of good things happening in Abilene.  In January, True West Magazine named Abilene one of its Top 10 True Western Towns of the Year.
To learn more about Abilene, visit www.AbileneKansas.org.
About Us
The Abilene Convention and Visitors Bureau serves as the official marketing arm of the City of Abilene, whose goal is to generate economic growth in Abilene through tourism.
Recent Awards
#2 Best Historic Small Town by USA TODAY (2023)
Top 10 True Western Town of the Year by True West Magazine (2023)
Best Historic Small Town finalist by USA TODAY (2023) 
Best Promotion of a Historic Place by True West Magazine (2023)
Destination of the Year by Midwest Travel Network (2022)
#2 Best Historic Small Town by USA TODAY (2022)
 #1 Favorite U.S. Small Town by TravelAwaits (2022)
#1 Friendliest U.S. Small Town by TravelAwaits (2022)
Best Promotion of a Historic Place by True West Magazine (2022)
---