Antique Fest, Holm Auto Car & Truck Show set for Abilene Saturday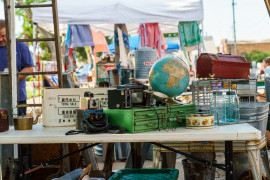 National Travel and Tourism Week is May 7-13, and Abilene is celebrating with two popular events on Saturday.
Abilene Antique Fest
Beginning at 9 a.m. Saturday, walk the streets of downtown Abilene and see what unique finds and collectibles the Abilene Antique Fest's more than 100 vendors have to offer. In addition, Abilene's brick-and-mortar antique stores also will be open.
---