Unique places perfect for a quick Kansas road trip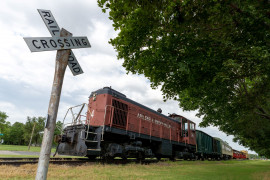 Summer is right around the corner.
Memorial Day weekend typically marks the unofficial start of the summer travel season, and AAA of Kansas predicts this year will be the third busiest on record. They are also expecting record travel across the country this summer, despite any concerns about the economy.
If you're wanting to travel this summer but want to save a bit of money or just be a little bit closer to home, here are some ideas on places you can visit in Kansas in a day or over a weekend.
---