Get a BINGO & fill out your entry at www.AbileneKansas.org/bingo to be entered to win great prizes from local businesses and attractions!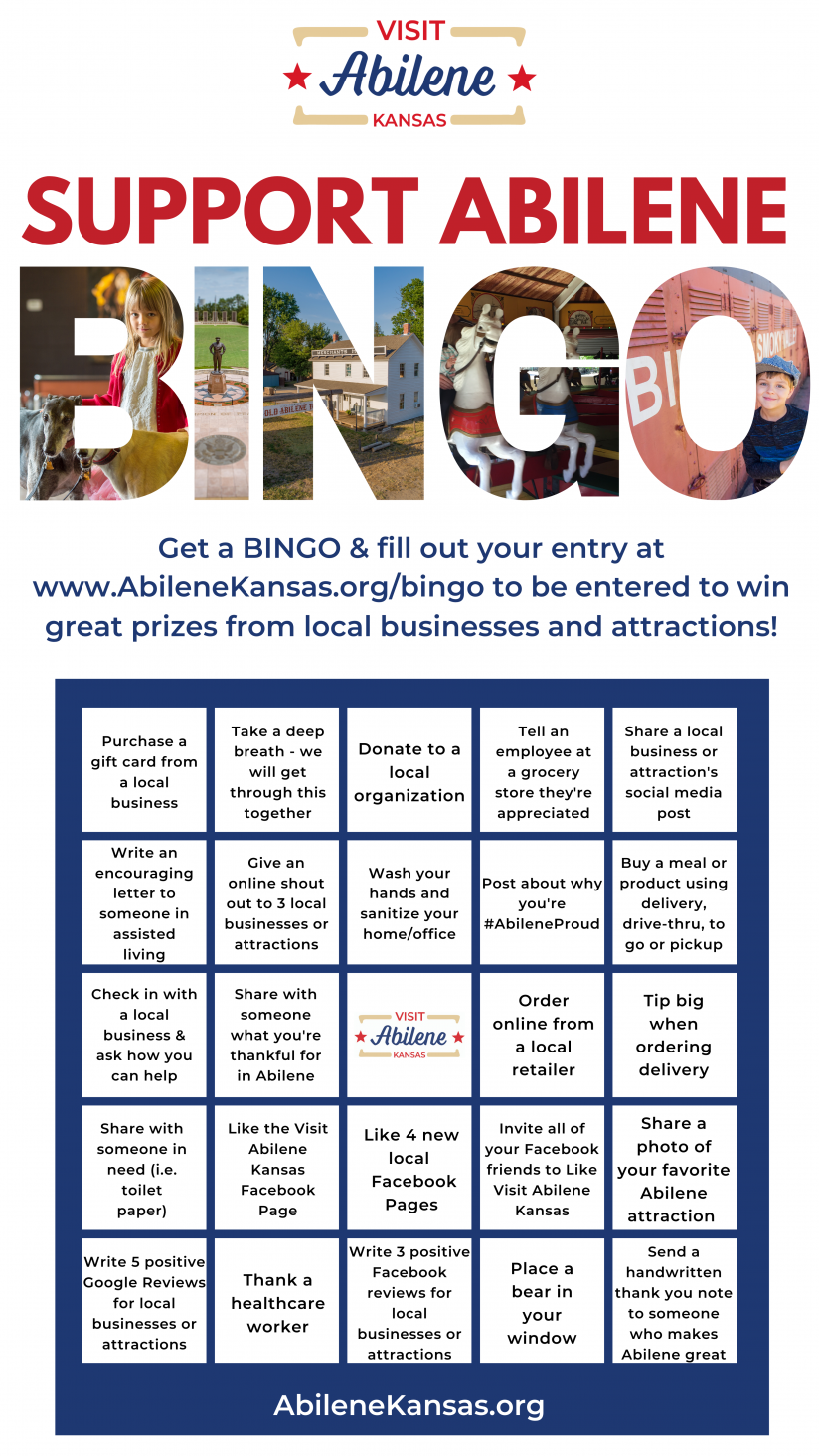 BINGO!
Congrats on getting a BINGO! on your Support Abilene BINGO card and thank you for your continuous support of our Abilene businesses, organizations and attractions! To be eligible to win prizes from Abilene businesses and attractions, please complete the entry form below. We will contact our lucky winners on Friday, May 1, 2020, via phone and email.
Don't forget, each line of BINGO you complete (5 spaces in a line either horizontal, vertical or diagonal) will allow you to submit one entry. Get 3 BINGOs = submit 3 entries / BINGO Blackout (all 25 spaces completed) = 10 entries! Max of 10 entries per person.