9 of the Best Places to Visit in Kansas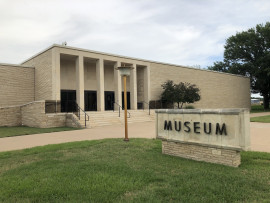 Under the impression that there isn't much to see in Kansas? Think again, because there are a number of great places to visit, including these.
Abilene
Located at the end of the historic Chisholm Trail, a popular trail for cattle drivers in the mid-19th century, Abilene is often found on lists of America's most beautiful small towns. This Old West town that was the hometown of President Eisenhower, has a rich history, and history buffs can enjoy visiting Abilene's Old Town with its saloons that come complete with dancers and gunfight reenactments. There are five world-class museums located within a four-square block area, centered by the Eisenhower Presidential Library and Museum. Other must-experience sights include the Seelye Mansion, a 25-room Georgian-style mansion built in 1905, and the Abilene and Smoky Valley Railroad, which features a 100-year-old steam engine complete with open-air rides and dining cars.
---