Greyhound Hall of Fame Museum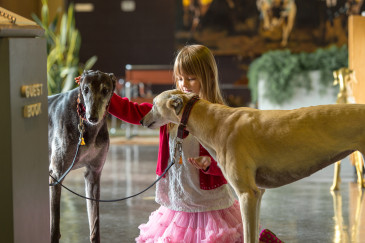 Explore the exciting world of racing at the Greyhound Capital of the World! Visit resident Greyhounds, Ginger and Buddy.
The Greyhound Hall of Fame museum is even named to Atlas Obscura's list of "The Ultimate List of Wonderfully Specific Museums".
Hours
Winter Hours: Wednesday - Sunday from 9 am-4 pm. 
Admission
Free admission 
Contact
Call: (785) 263-3000
Toll-Free: (800) 932-7881
Website: Visit Site
Map
---